Pursue a high-risk career without putting your future family plans at risk, too.
If your work involves exposure to chemicals or toxins or a chance of injury, it's likely impacting your sperm health and future chances of conceiving a child.

HSA/FSA eligible

Stored within 48 hours

Military-grade security & privacy

Interest free payments
"I lost my husband in the line of duty. I requested his sperm to be extracted postmortem, so I could still have his family. Sperm testing and freezing should be standard for every officer during training."
NYPD spouse
Undergoing fertility treatment
Fertility preservation for
Police
Firefighters
Manufacturing workers
Agriculture workers
High-impact athletes
Anyone at risk of injury or chemical exposure
Secure your most valuable assets
Sperm freezing may even be covered by your insurance. Legacy is in-network with EmblemHealth (covering NYPD), TriWest (covering military veterans), and other major health plans.
Understand your fertility baseline
Get a starting assessment of your sperm stats, just like you would for vision or heart health. That way, you'll be able to identify how your deployment or occupation has affected your fertility, ensuring that you can get the help you may need in the future.
Most popular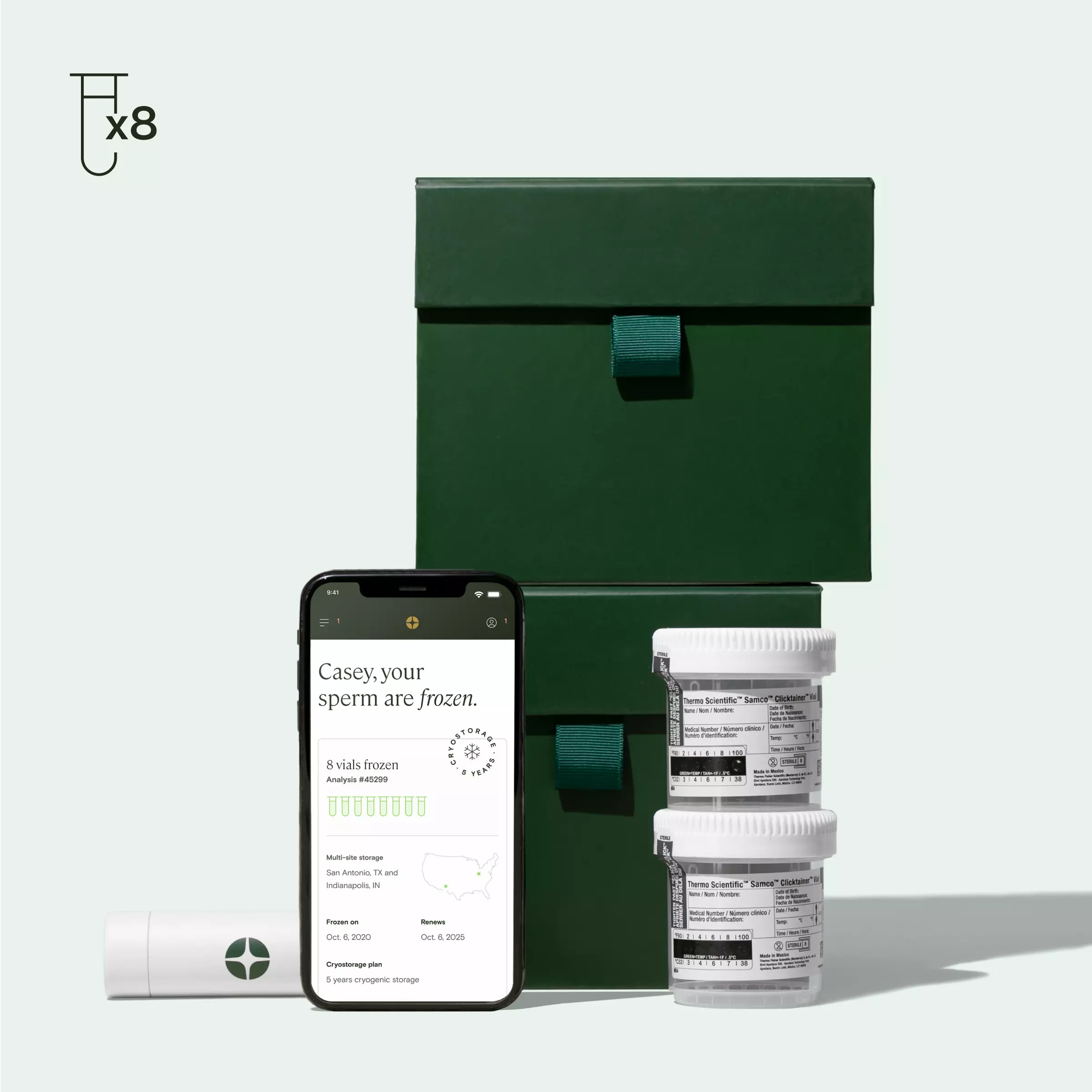 For Tomorrow
5-year storage
Peace of mind with the flexibility to renew your storage plan after 5 years.
$1,195
In stock, Free 2-day shipping
Semen analysis (2 collection kits)
1 STI test
8 vials
5-year storage (renewable)
As low as $83/mo with
Best value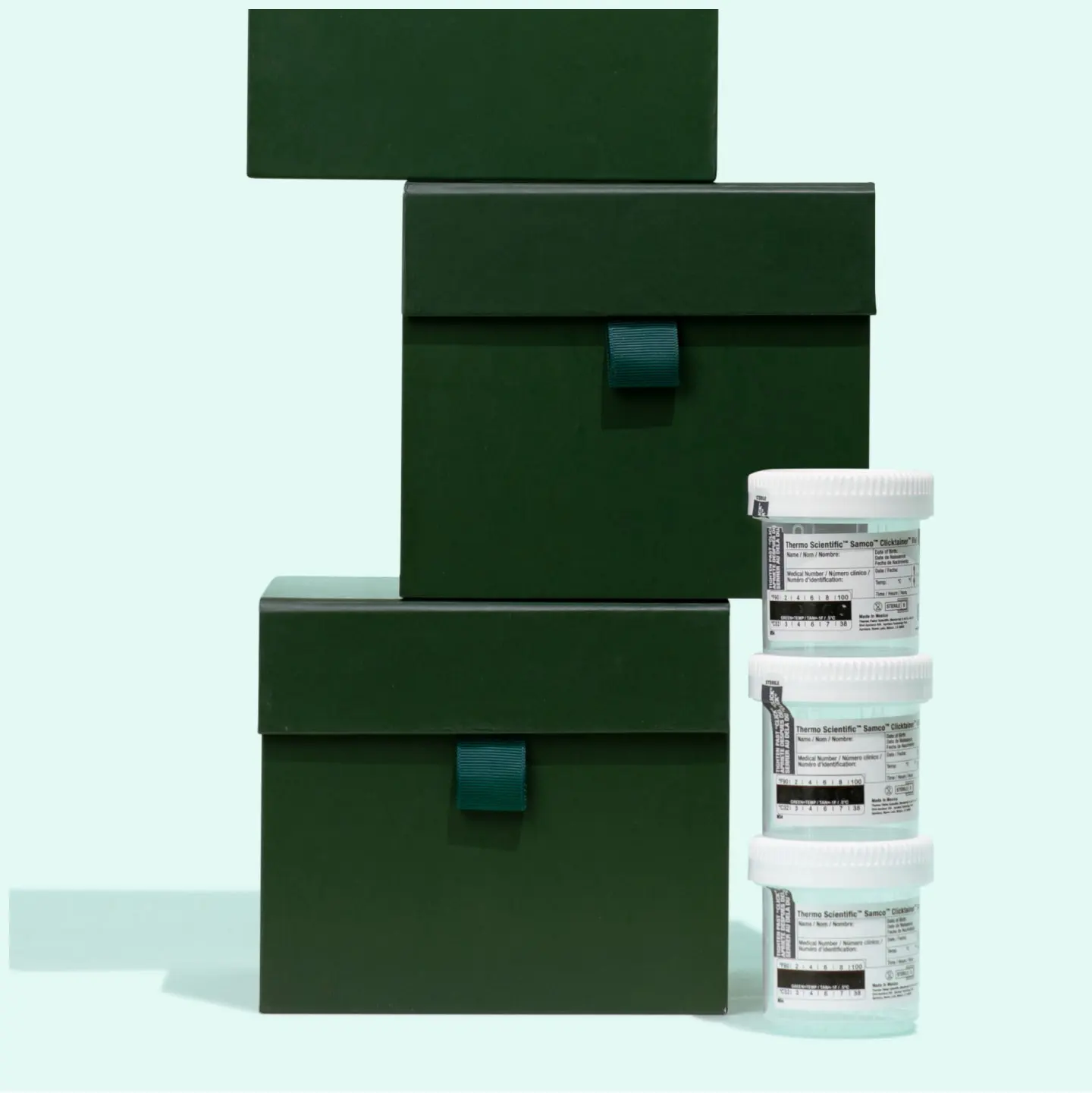 Forever
Lifetime storage
Our most comprehensive package offers long-term storage for maximum assurance.
$3,995
$2,995
In stock, Free 2-day shipping
Semen analysis (3 collection kits)
1 STI test
12 vials
Lifetime storage
Sperm DNA fragmentation analysis
As low as $333/mo with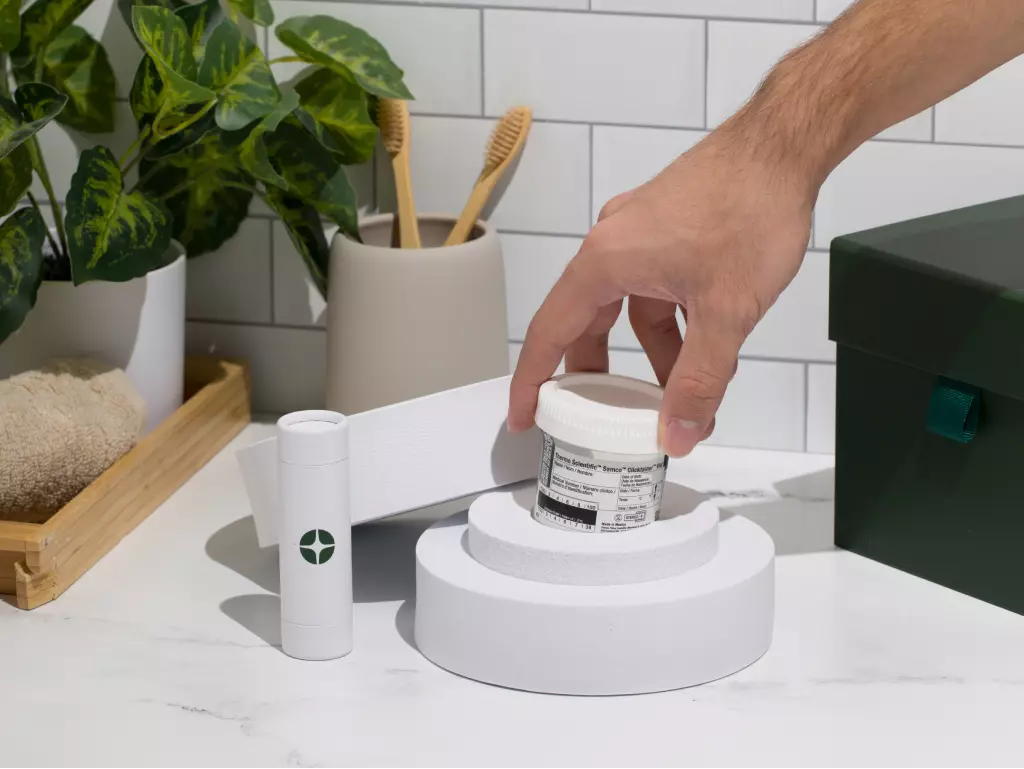 Order your collection kit online
Produce your sample at home and ship it back overnight with a prepaid label. We'll analyze your semen to ensure it's viable for freezing.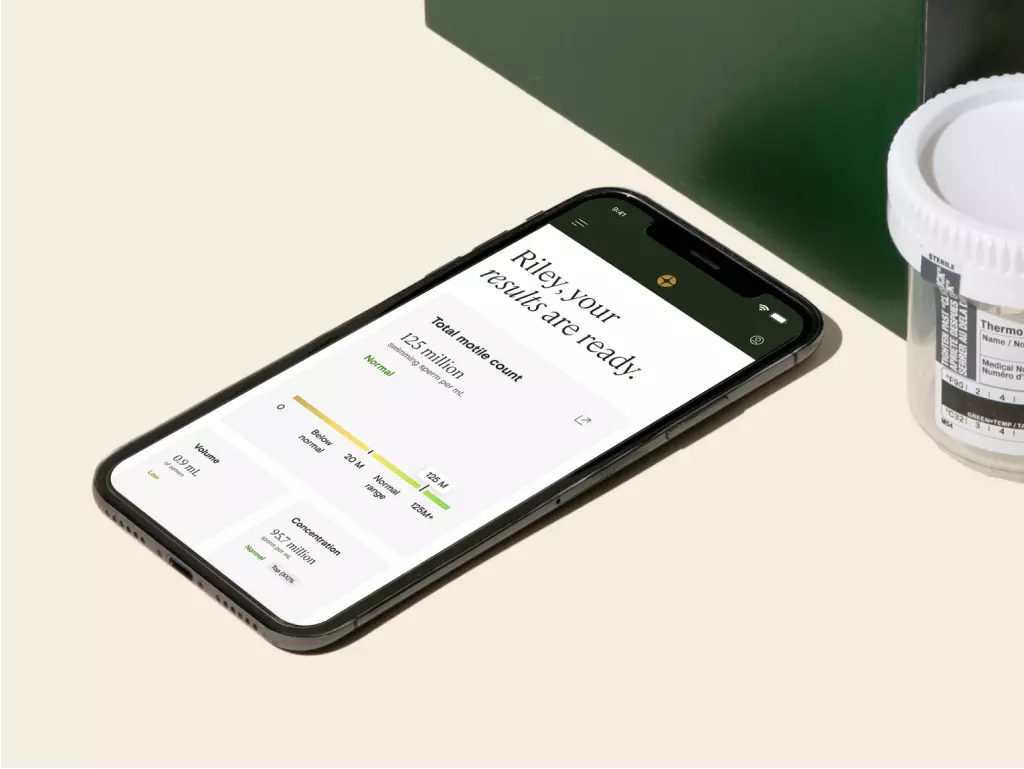 We'll freeze your sample within 48 hours
Once your sample is stored, you can continue to pursue your career, knowing your option to have children in the future is protected.
"Within 48 hours before deployment, Legacy was able to test, produce results and freeze my husband's sperm before he was deployed to Africa. Thanks to Legacy, I can now undergo IVF while he's away."
Green Beret spouse
Undergoing IVF treatment
Legacy is proud to support the US military
Legacy has partnered with the Green Beret Foundation and Military Family Building Coalition to provide free semen analysis and one year of storage to our elite war fighters. We believe service and sacrifice should be honored, not an obstacle to starting a family.
Green Berets
US Navy SEALs
Frequently asked questions
Any question still uncovered?
Military work involves the possibility of combat-related injury and exposure to chemical warfare or toxins, both of which can negatively impact a male's fertility or a couple's pregnancy outcomes. A study of veterans of the US War on Terror found that rates of infertility were significantly higher—nearly twice as high—among veterans compared to civilians.
There are many chemicals, including endocrine disruptors and toxins, that can impact fertility and reproductive hormones. A brief, non-exhaustive list:
Mustard gas (sulfur mustard), associated with more than 4x the risk of male-factor infertility
Pesticides
Lead and other heavy metals
Microplastics and petrochemicals
Research shows that sperm-producing people who work in the agriculture, herbicides, construction, machinist, plastic production, printing industry, tobacco processing, and welding industries may see a negative impact on their fertility, including reduced sperm count and increased risk of miscarriage and birth defects.
Firefighters are at a higher risk of infertility than those who work in other professions. The scene of a fire may expose a person to a multitude of different chemicals, both in the burn and in the fire-suppressing foams (which typically contain PFAS). Exposure to PFAS is associated with decreased semen quality and reduced testosterone levels.

In addition, firefighters are at risk of increased scrotal temperature, either by being directly affected by the heat from fires or by heavy protective gear. Prolonged, increased heat around the scrotum can affect sperm production for months afterward.
The chances of conceiving with frozen sperm depend on several factors:
Your sperm quantity and quality
Your partner's age, egg quantity/quality, and overall fertility health
Whether you use intrauterine insemination (IUI), in vitro fertilization (IVF), or intracytoplasmic sperm injection (ICSI)
IUI pregnancy rates range from 10–25% per cycle; IVF success rates range from 5–50% per cycle. So, you may need multiple attempts to achieve pregnancy. The good news is that using frozen sperm doesn't affect your chances of success. IUI and IVF pregnancy rates are the same for those using frozen sperm, compared to "fresh."
Short answer: as many as you can afford. But the ideal number of samples to store also depends on your future plans. A few questions you might consider:
Do you have kids already? If you don't, there may be a higher chance that you'll want kids in the future, even if you're sure you don't want them right now. (Hence the vasectomy!)
How old are you? If you're in your 20s or 30s, it's more likely that your family plans may change in the future.
Generally speaking, one vial of sperm is used in each IUI or IVF procedure.
1 semen sample = 4 vials of frozen sperm
1 vial of frozen sperm = 1 IUI or IVF procedure
IUI pregnancy rates range from 10–25% per cycle; IVF success rates range from 5–50% per cycle. So, you may need multiple attempts to achieve pregnancy.
The process of sperm freezing is very quick with Legacy:
Once you order your kit, it will arrive in as little as 2 days. (You choose your preferred delivery date.)
You should abstain from ejaculation for 2–5 days prior to producing your sample for freezing.
After producing your sample at home, it will be shipped overnight and analyzed and frozen the next day.
In theory, it can take as little as 3 days from start to finish. So, you don't need to postpone your hormone therapy in order to accomplish your fertility preservation goals.
As long as sperm is kept frozen in a high quality cryogenic lab like Legacy's, it can be stored indefinitely with no significant impact on its quality or the chances that it will result in a healthy pregnancy. That means you can keep your sperm frozen until you're done with your cancer treatment and ready to think about family building.
You can use your frozen sperm in an intrauterine insemination (IUI) or in vitro fertilization (IVF) procedure. Generally speaking, one vial of sperm is used in each IUI or IVF procedure.
1 semen sample = 4 vials of frozen sperm
1 vial of frozen sperm = 1 IUI or IVF procedure
We partner with several military-focused organizations to offer discounted and free services to members of the military and veterans. Learn more about Legacy's military partnerships.
* Rates from 0–30% APR. Payment options through Affirm are subject to an eligibility check and depend on your credit, terms of payment, and your purchase amount. For example, a $995 purchase might cost $89.81 per month over 12 months at 15% APR. Options are provided by these lending partners: affirm.com/lenders. See affirm.com/licenses for important info on state licenses and notifications.