About Us
Fertility is changing. We're here to make sure that parenthood isn't.
Not just as experts in fertility. As parents, too. And aspiring parents. And people who understand how much that decision matters. We ensure your legacy. You define it.

OUR ADVISORS
We'd like you to meet our advisors—a group of international fertility and healthcare experts as passionate about parenthood as we are.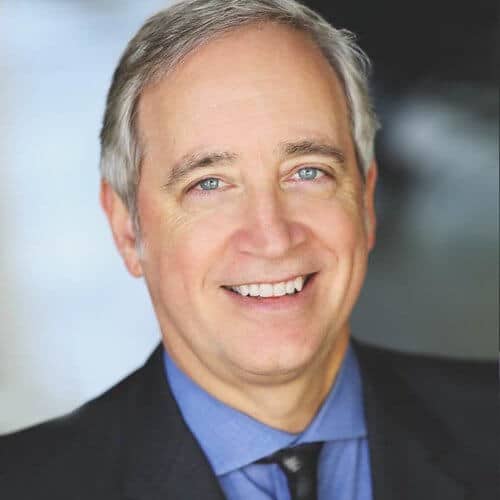 Dr. Paul Turek
LEADING EXPERT, MEN'S SEXUAL HEALTH AND REPRODUCTIVE UROLOGY; THE TUREK CLINIC
Paul Turek, MD is an internationally renowned expert in men's sexual health and reproductive urology. Dr. Turek is fellowship trained and board certified by the American Board of Urology. He has received countless honors and awards for his work with male infertility and has provided valuable research to the men's sexual health community.

Dr. Paul Turek has been recognized as one of America's Best Doctors by seven accrediting organizations (US News and World Report Top Doctors, Marquis Who's Who, Best Doctors, PatientsChoice.org, Top MD-Consumer's Checkbook, SuperDoctors and Castle-Connolly Top Doctors). Dr. Turek graduated from Yale College with highest honors (summa cum laude), Phi Beta Kappa, and then attended medical school at Stanford University, where he also took top research honors. He completed his residency in urology at the Hospital of the University of Pennsylvania, the nation's first medical school, founded by Benjamin Franklin.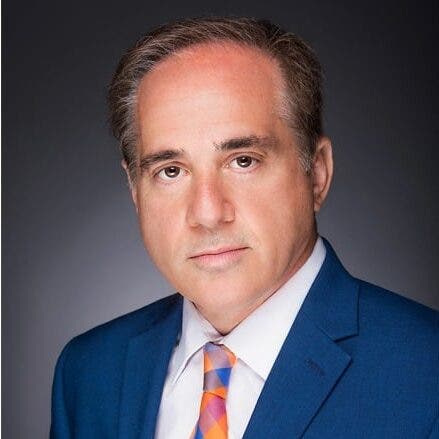 Dr. David J. Shulkin
MD FORMER SECRETARY, US DEPARTMENT OF VETERANS AFFAIRS
The Honorable Dr. David J. Shulkin is a board-certified internist and widely respected healthcare executive who served as the ninth Secretary of the US Department of Veterans Affairs, where he was responsible for the nation's largest integrated health care system. Secretary Shulkin has been named one of the Top 100 Physician Leaders of Hospitals and Health Systems by Becker's Hospital Review and one of the "50 Most Influential Physician Executives in the Country" by Modern Healthcare and Modern Physician.

Prior to coming to VA, Secretary Shulkin held numerous physician leadership roles and academic positions. As an entrepreneur, Secretary Shulkin founded and served as the Chairman and CEO of DoctorQuality, one of the first consumer orientated sources of information for quality and safety in healthcare. Secretary Shulkin received his medical degree from the Medical College of Pennsylvania, completed his internship at Yale University School of Medicine and residency and fellowship in general medicine at the University of Pittsburgh Presbyterian Medical Center, and is the University of Pennsylvania Leonard Davis Institute Distinguished Health Policy Fellow.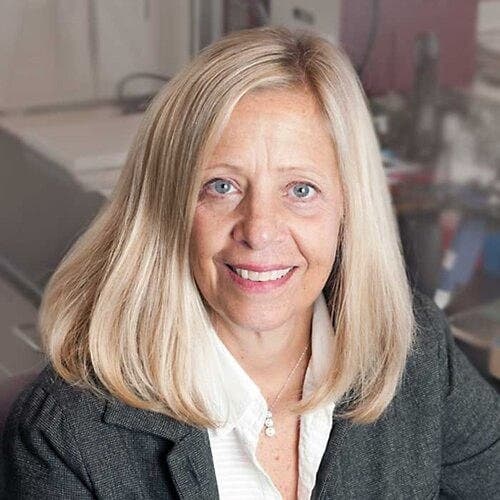 Dr. Gail Prins
PIONEER, SPERM TRANSPORT MEDIA; UNIVERSITY OF ILLINOIS AT CHICAGO
Gail S. Prins, PhD, is the Michael Reese Endowed Professor in the Departments of Urology, Physiology and Biophysics, and Pathology at University of Illinois at Chicago. She is a full member of the UIC Cancer Center where she serves as the Co-Director of the Prostate Cancer Research Program.

Dr. Prins serves as the president of the Society for Basic Urologic Research and an editor for Endocrinology. She recently received the Distinguished Andrologist Award from the American Society of Andrology. She is an internationally-acclaimed researcher, speaking regularly at scientific meetings around the world. Dr. Prins has authored more than 170 peer-reviewed manuscripts as well as book chapters and position papers.

Dr. Prins received her doctorate in physiology and biophysics from the UIC Medical Center and her undergraduate degree at Trinity Christian College. Dr. Prins is also the Director of the UIC Andrology Laboratory, which diagnoses and treats infertile couples and provides sperm-banking services to patients nationwide.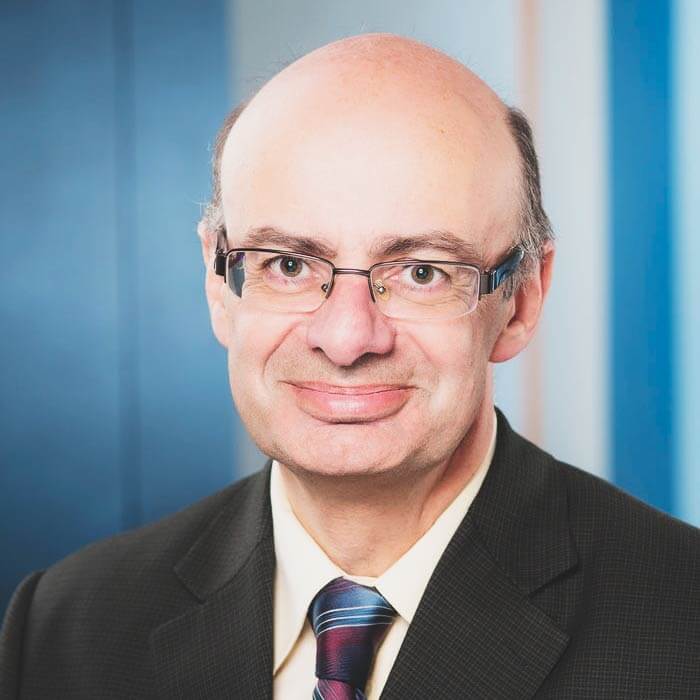 Dr. Denny Sakkas
SCIENTIFIC DIRECTOR, BOSTON IVF
Dr. Denny Sakkas is the Scientific Director at Boston IVF. He received his undergraduate training at the University of Melbourne, Australia and received his Doctorate of Philosophy at Monash University, Melbourne, Australia. His Ph.D. was performed at one of the leading Reproductive Research Units in the world, which was responsible for many of the innovations used in routine IVF today including, hormonal stimulation, embryo freezing, and micromanipulation.

He has previously held positions as Chief Scientific Officer at Molecular Biometrics Inc. and was an Associate Professor at the Department of Obstetrics, Gynecology and Reproductive Sciences at the Yale University School of Medicine, where he headed a successful Gamete Biology Research Team and served as the Director of Assisted Reproductive Treatment Laboratories of the Yale Fertility Center.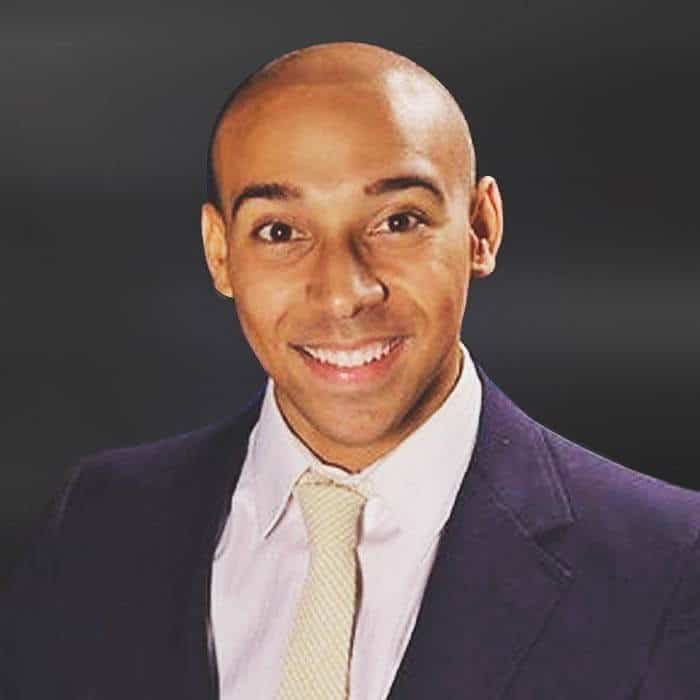 Dr. Alister Martin
MASSACHUSETTS GENERAL HOSPITAL AND BRIGHAM AND WOMEN'S HOSPITAL, EMERGENCY PHYSICIAN
Dr. Martin is a Resident Physician at Massachusetts General Hospital and Brigham and Women's Hospital, where he is an emergency physician. He previously graduated with a dual degree from Harvard Medical School and Harvard Kennedy School.

Dr. Martin is the co-founder of Symbiosis A.I., a proprietary platform that leverages the power of machine learning and natural language processing to help providers optimize and automate their clinical documentation. He has received a number of awards for his studies and work including a full scholarship to study at the Harvard Kennedy School as a Dublin Fellow at the Center for Public Leadership.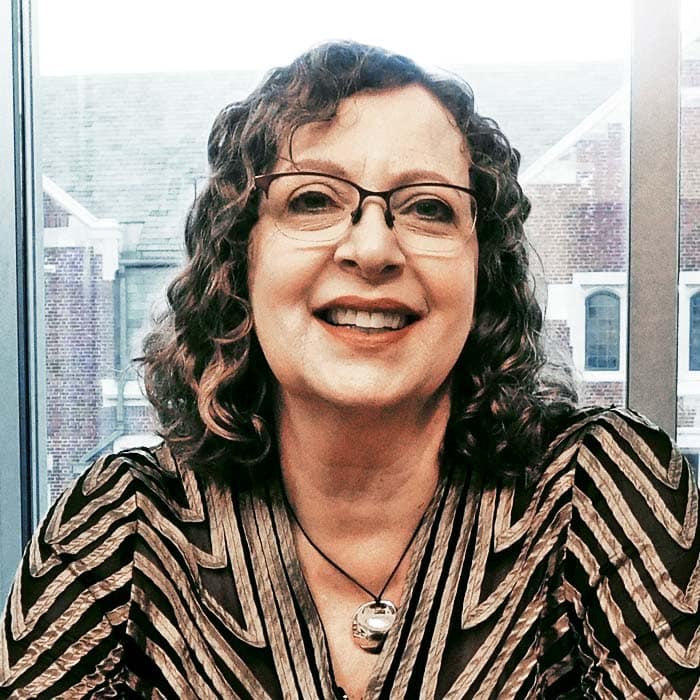 Dr. Marcia Inhorn
INTERNATIONAL EXPERT ON MALE FERTILITY; PROFESSOR, YALE UNIVERSITY
Marcia C. Inhorn, Ph.D., MPH, is the William K. Lanman, Jr. Professor of Anthropology and International Affairs in the Department of Anthropology and The Whitney and Betty MacMillan Center for International and Area Studies at Yale University. A specialist on Middle Eastern gender, religion, and health, Inhorn has conducted research on the social impact of infertility and assisted reproductive technologies in Egypt, Lebanon, the United Arab Emirates, and Arab America over the past 30 years.

She is the author of six books on the subject, as well as ten edited volumes. Inhorn is the founding editor of the Journal of Middle East Women's Studies (JMEWS), and co-editor of the Berghahn Books series on "Fertility, Reproduction, and Sexuality."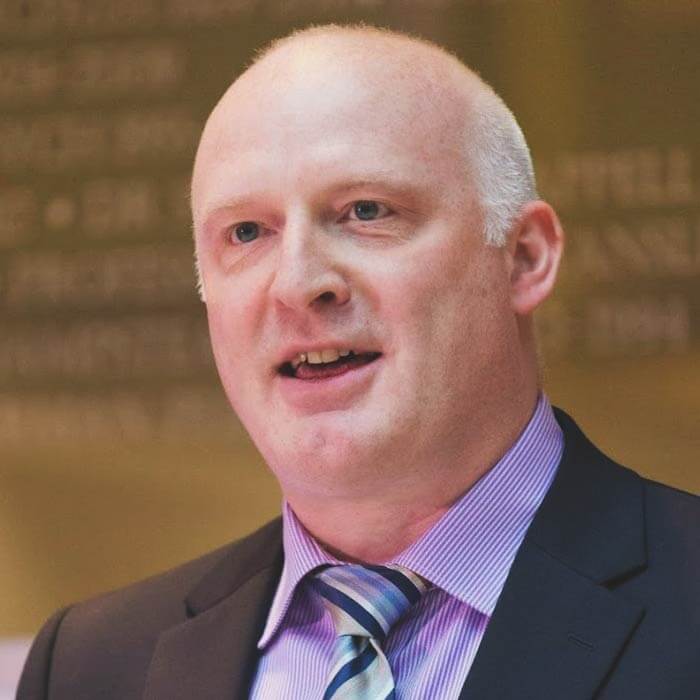 Dr. Allan Pacey
INTERNATIONAL EXPERT IN ANDROLOGY; SHEFFIELD UNIVERSITY
Dr. Pacey was awarded his Ph.D. in 1991 from the University of St. Andrews after which he undertook a one-year Research Fellowship funded by the Royal Society at the Station Zoologique, Villefranche-sur-Mer, France. He joined the University of Sheffield in 1992, first as a Postdoctoral Research Assistant and then as a lecturer in 1997. In 2001 was appointed as Senior Lecturer in Andrology and 2015 Professor of Andrology.

In addition to his academic duties, Dr. Pacey is also the Head of Andrology for Sheffield Teaching Hospitals, where he directs a busy clinical andrology laboratory and is in charge of the sperm banking service.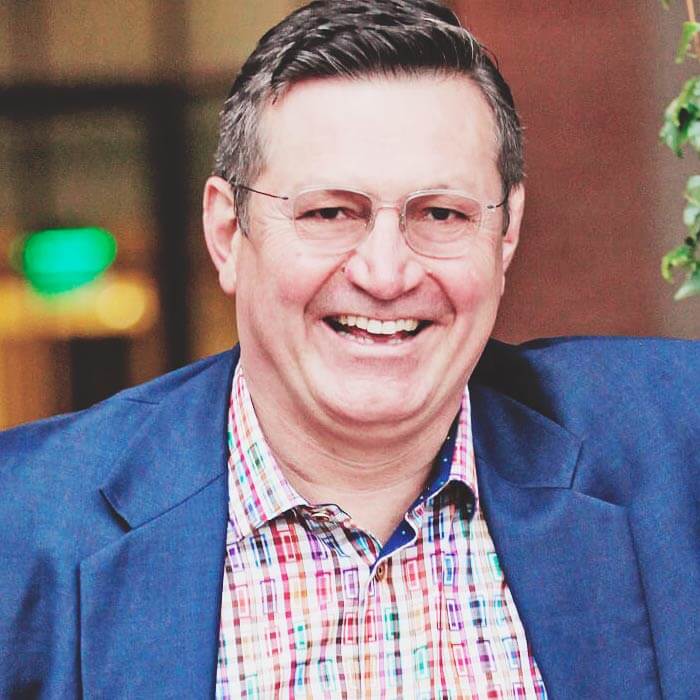 Dr. Francisco Arredondo
FORMER CHIEF MEDICAL OFFICER, ASPIRE FERTILITY
Dr. Francisco Arredondo is a respected and experienced clinician with over 20 years of experience in fertility care. Dr. Arredondo attended Medical School at Monterrey Institute of Technology and Higher Studies, where he graduated first in his class and earned the distinction as the Best Medical Student in the Nation.

He completed his Residency at the University of Texas Health Science Center in San Antonio and his Fellowship at the University of Pennsylvania. Dr. Arredondo is Board Certified in both Reproductive Endocrinology and Obstetrics and Gynecology. After his clinical training, he obtained a Masters in Healthcare Management at Harvard University, giving him an important new perspective on effective health care delivery.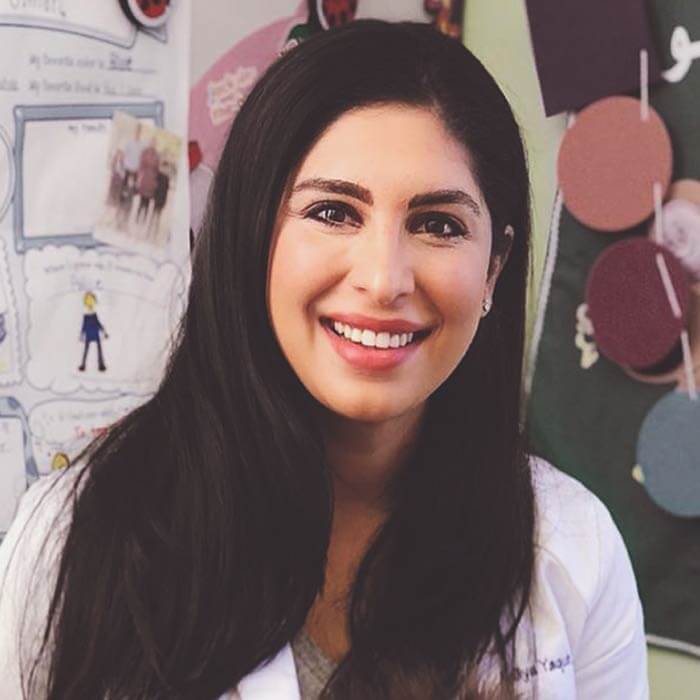 Dr. Aaliya Yaqub
CLINICAL INSTRUCTOR, STANFORD SCHOOL OF MEDICINE; STRATEGIC ADVISOR
Aaliya Yaqub MD, is a board certified internist and adjunct clinical instructor at the Stanford School of Medicine. She is the medical founder of Simple HealthKit and Forward and an active strategic advisor to many healthcare and wellness startups. She is passionate about using technology to solve pain points in healthcare.
OUR TEAM
We are all someone's legacy.
We're a Harvard-backed group of experts who understand parenthood—and how much it matters.

The Legacy team brings international experience in male fertility, healthcare policy, and business with a world-class advisory board.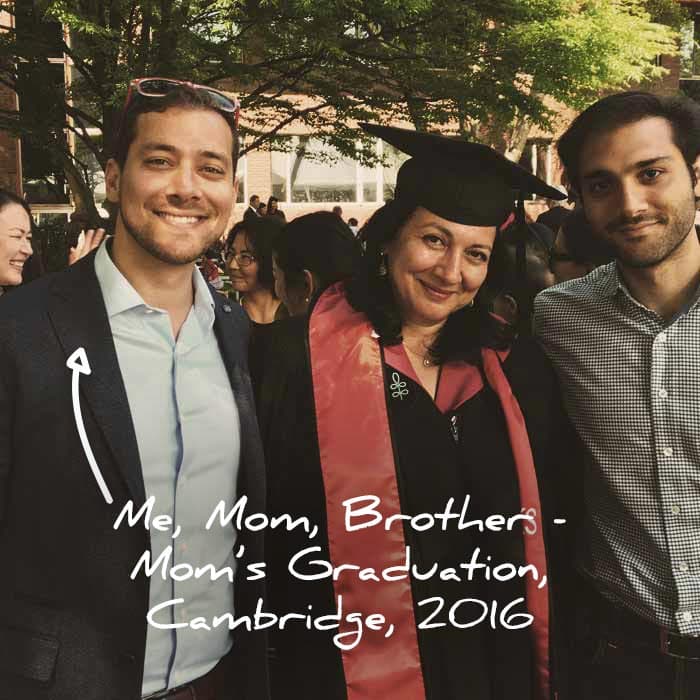 Khaled Kteily
FOUNDER & CHIEF EXECUTIVE OFFICER
Khaled Kteily is a former healthcare consultant at Oliver Wyman in Toronto and studied healthcare and public policy at Harvard University, where he received a full scholarship and graduated with distinction. Khaled has previously worked at the World Economic Forum in Geneva, where he had his work on the future of entrepreneurship published at Davos.

Khaled is a member of the American Society for Reproductive Medicine and the Canadian Fertility & Andrology Society.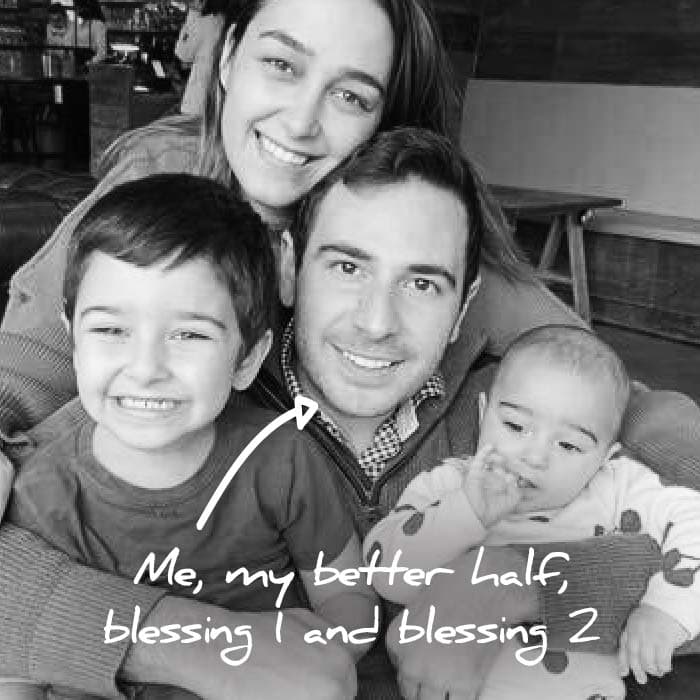 Dr. Ramy Abou Ghayda
CHIEF MEDICAL OFFICER
Dr. Abou Ghayda is a trained Urologist and graduate of the Harvard School of Public Health, with work experience at Brigham and Women's Hopsital, the University of Illinois at Chicago, and St. Elizabeth Medical Center.

In his role at Legacy, Dr. Abou Ghayda oversees clinical research, telehealth offerings, and assesses the viability of new male fertility products.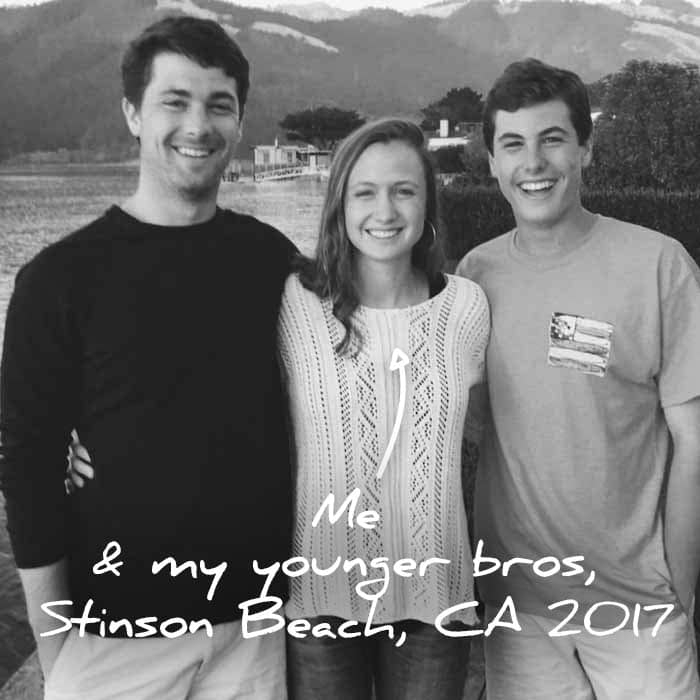 Sarah Steinle
VP CLIENT EXPERIENCE
Sarah Steinle previously worked at Extend Fertility, a New York-based clinic that specializes in egg freezing. Sarah operated as a consultant for women who were considering fertility preservation and oversaw the intricacies of the patient experience. Before her work in healthcare, Sarah spent four years in sales at a FinTech startup, also in New York.

Sarah graduated from Middlebury College with a degree in Psychology and has earned her health coaching certification from the Institute for Integrative Nutrition.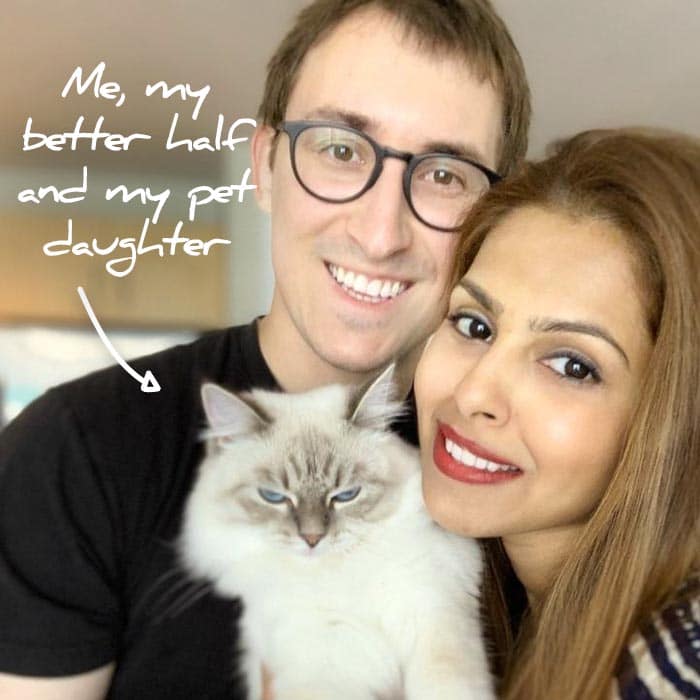 Matt Wozny
VP PRODUCT & STRATEGY
Matt Wozny has experience building teams and helping startups scale. After a career in management consulting and venture capital, he has held various commercial and finance leadership roles at high growth startups in the Boston startup ecosystem. Matt holds an MBA from Harvard Business School and a BA in History & Literature from Harvard College.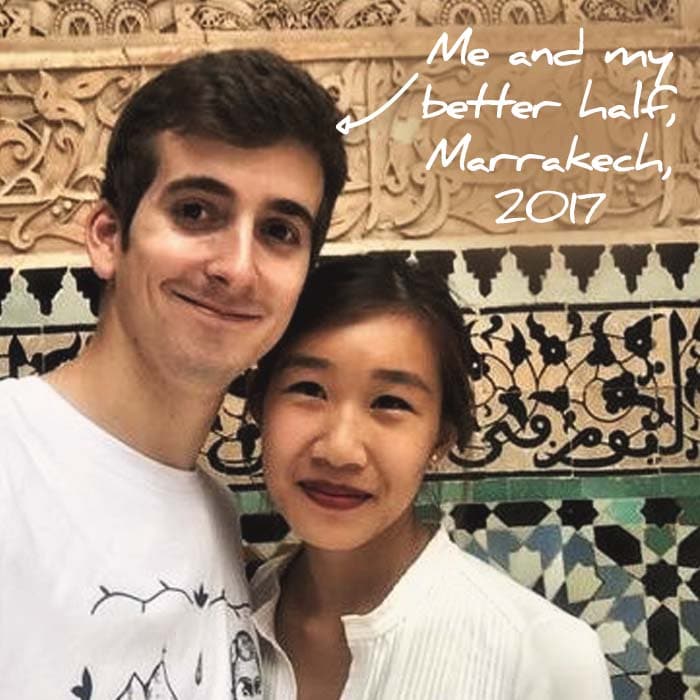 Dr. Paul H.G. Simon
VP OPERATIONS
Dr. Simon formerly worked as a strategy consultant at Oliver Wyman across the firms operations, corporate finance and healthcare practices. He holds an M.Sc. and Ph.D. from McGill University where he respectively focused on the molecular biology of male fertility and the genetics of type 2 diabetes to develop precision medicine diagnostic tests.

In his role at Legacy, Dr. Simon manages operations and coordinates clinical research and R&D efforts with our Chief Medical Officer Dr. Ramy Abou Ghayda.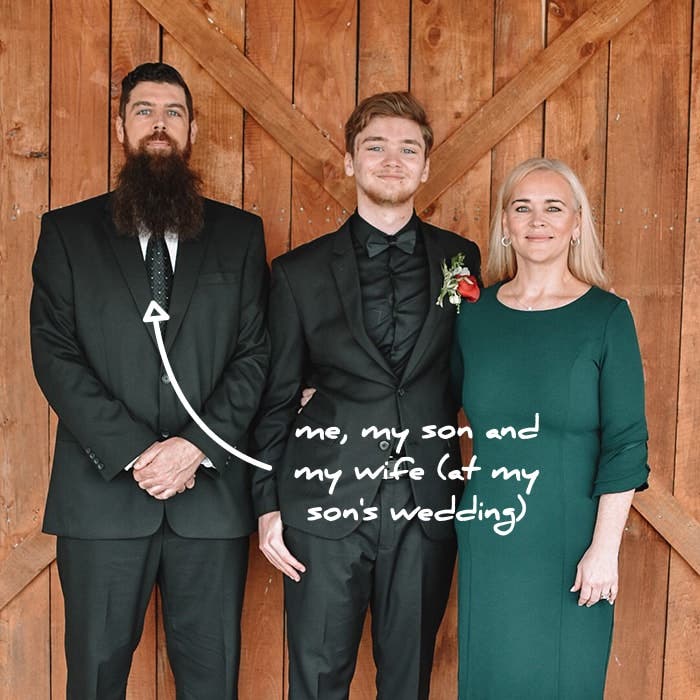 John Fly
VP ENGINEERING
John has over two decades of experience in technology, software development, and agile/lean transformation. John brings a broad set of experiences and accomplishments, from startups to enterprises across several industries. His primary focus will be to build a solid technology organization, align product and technology strategy, and ensure quality execution of technical work.

Outside of work, John enjoys crafts and DIY projects, including restoring old cars, metalwork, welding, and numerous around-the-home renovations. In addition to the honorary Tennessee Colonel Aide de Camp, he's also an ordained reverend (online) and has officiated several weddings. Plus, he can make his own fireworks.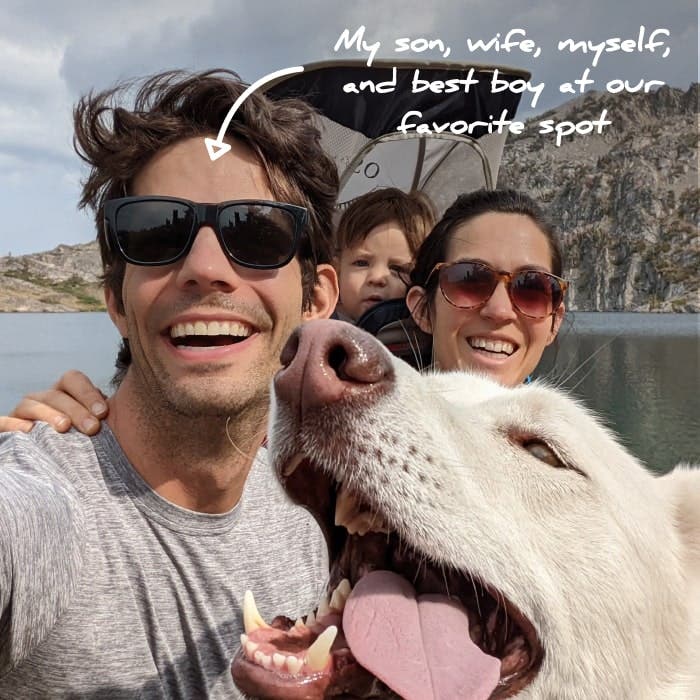 Justin Peverini
VP FINANCE
Justin has spent his career providing strategic decision support across multiple industries. For the past 8 years, Justin has held financial leadership positions in leading bio-tech companies and has driven "right sized" approaches for the business as they scaled. Justin is excited to help democratize family planning and bring awareness to male fertility.

Justin holds an MBA in Strategy and Asset Management from SDA Bocconi and an undergraduate degree from Santa Clara University. Justin spent 10 years living and working in Europe and skis every chance he can get!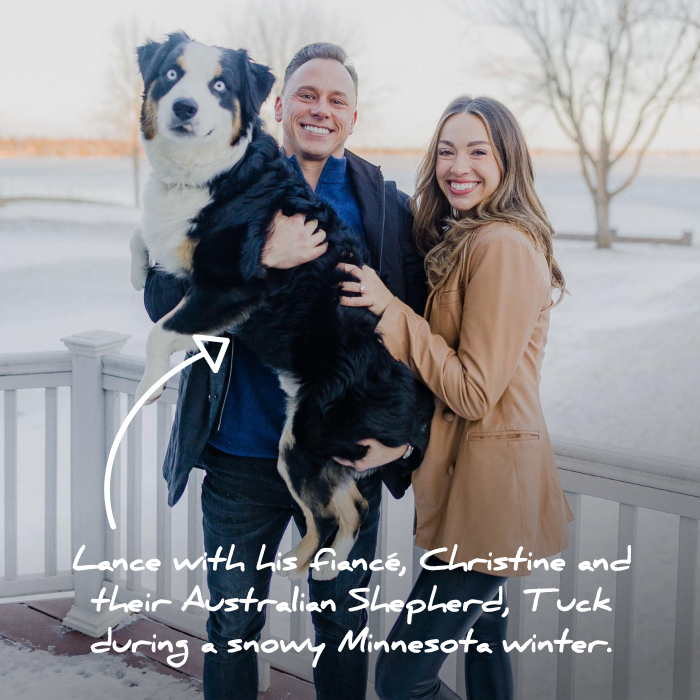 Lance DeGroot
VP GROWTH
Lance is a data driven performance marketer with over 13 years experience growing revenue for companies of all shapes and sizes.

In his free time, Lance enjoys traveling, fitness, trying out new restaurants and spending time with his friends and family.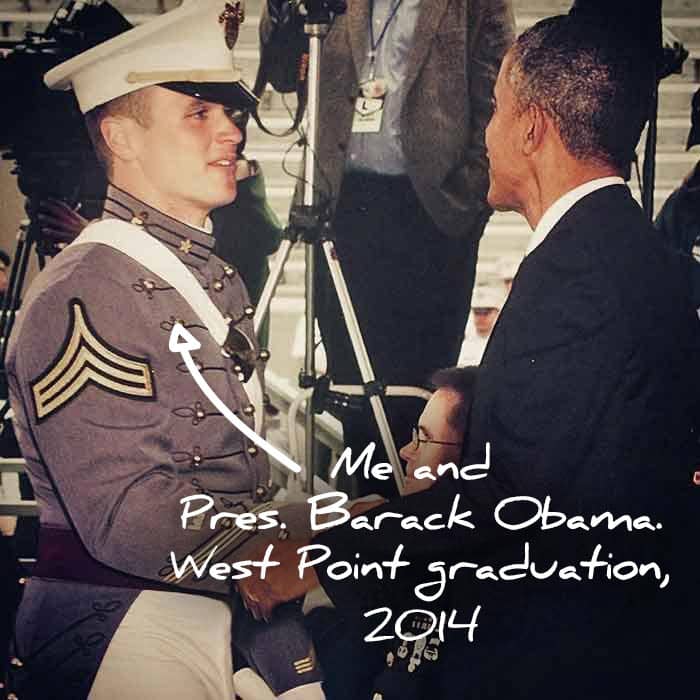 CPT John Crowley
HEAD OF MILITARY AFFAIRS
John Crowley is pursuing a joint MBA/MPP at Harvard Business School and Harvard Kennedy School where he is a Harvard Presidential Scholar, LunaCap Foundation Scholar, and Rubenstein Fellow at the Center for Public Leadership.

John's work with Legacy includes business development, growth strategy, and marketing for active military and veteran clients. He holds a Bachelor of Science in Systems Engineering from the United States Military Academy and is a US Army veteran of the Global War on Terror.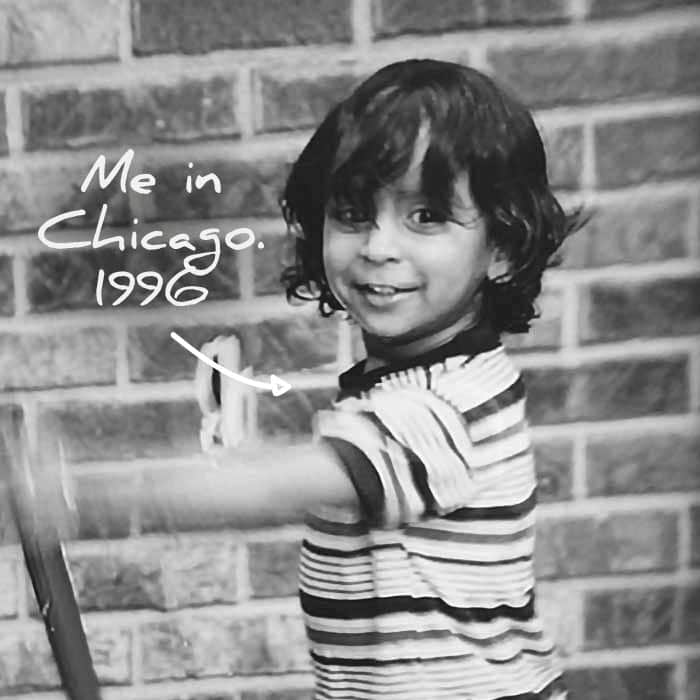 Dr. Vrushab Gowda
HEAD OF REGULATORY AFFAIRS
Vrushab Gowda is graduate of a joint JD/MD program at Harvard Law School and UNC School of Medicine. He merges in-depth knowledge of the regulatory space with an international perspective on health policy, honed at the Parliament of the United Kingdom, a Massachusetts General Hospital-affiliated think tank and independent field studies in the Netherlands.

Vrushab's work with Legacy includes securing all necessary regulatory approvals and ensuring compliance with state, federal, and international standards.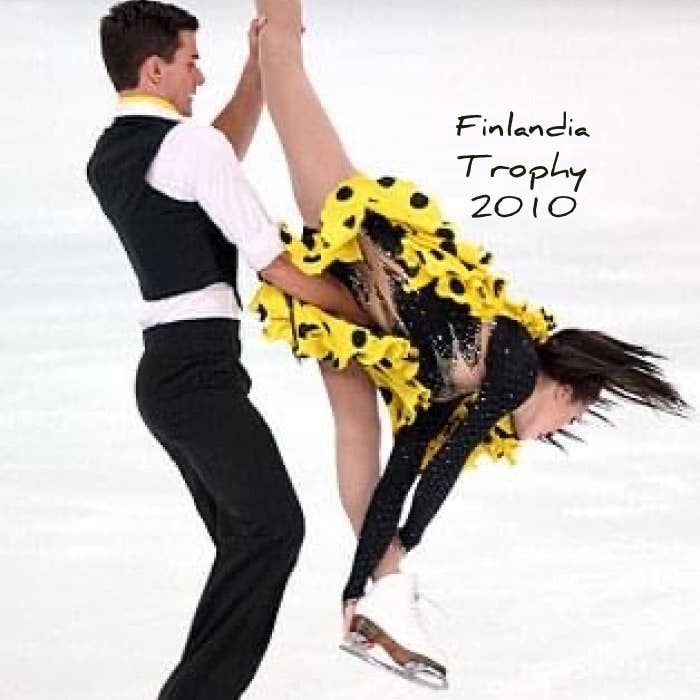 Kate Good
HEAD OF BRAND MARKETING
Kate is a former World-Class Figure Skater turned Marketer with 9 years experience helping SaaS startups grow.

As a seasoned go-to-market strategist and brand builder, with a track record of building and leading teams to IPO, Kate is hyper focused on the customer and building stories that move them. Based in Montreal, she currently leads B2B Marketing at Legacy and is a mental performance coach. When not working, you'll find her on an adventure with her partner and daughter and getting in her daily workout.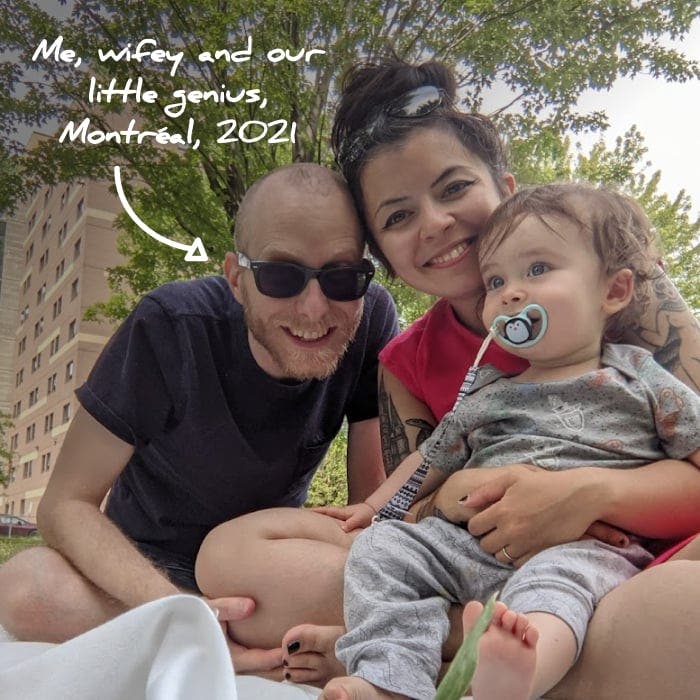 Fabien Laborie
DESIGN DIRECTOR
Fabien is obsessed with creativity. Prior to working with Legacy, he helped high-growing startups like Zeroheight, Dialogue and The Decision Lab improve their experience. He also founded a design community called Montreal Interactive and given trained multiple companies on design systems.

At Legacy, he's dedicated to provide a stellar customer experience and leverage the design culture.

On his free time, he makes music under the name of Inscience.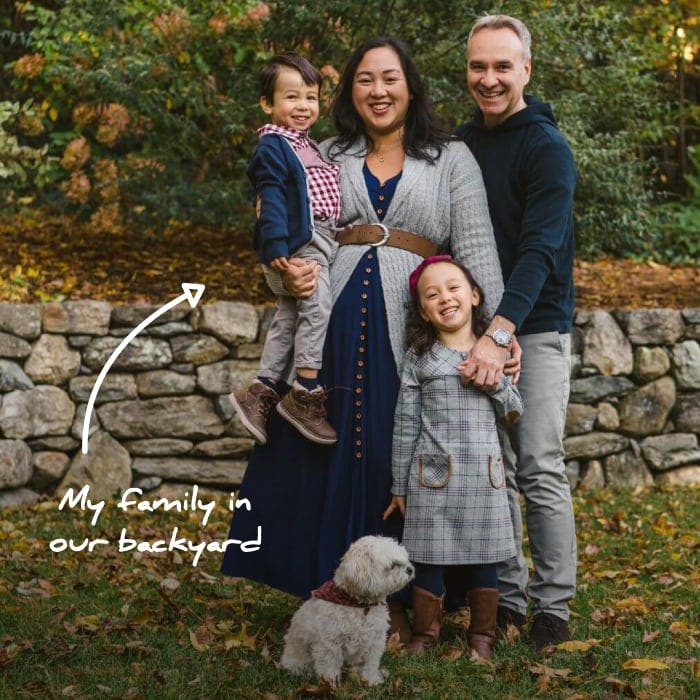 Ai Rousseau
DIRECTOR OF PRODUCT
Ai has over a decade of product management experience in various industries. The majority of her time has been in healthcare tech where she loves developing ideas that delivers value to internal and external customers. At Legacy, she is working to help innovate and build internal tools to operate the business with efficiency.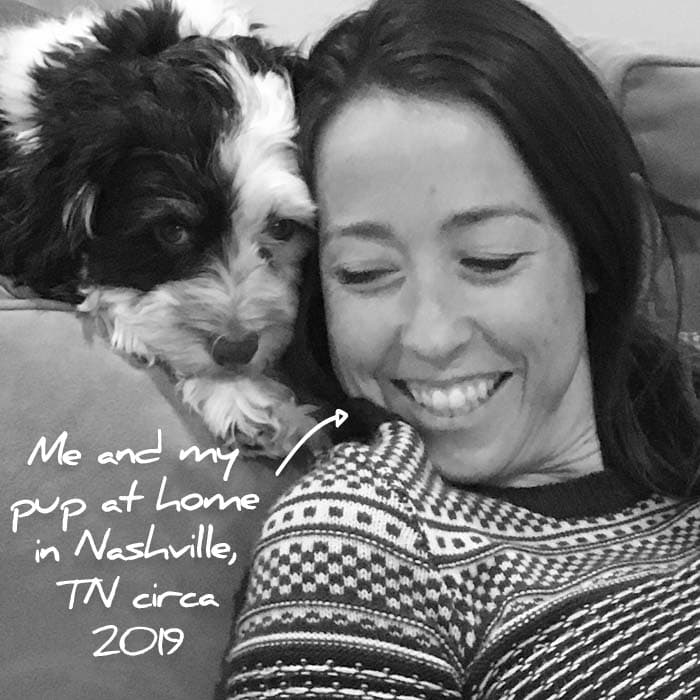 Kelly Eppard
DIRECTOR OF PRODUCT
Kelly Eppard is a product leader with experience building and scaling global product organizations that focus around healthcare and technology. She loves rallying teams to meet overall customer and company goals. Hailing from Southern California, Kelly enjoys playing sand volleyball or being anywhere close to any body of water.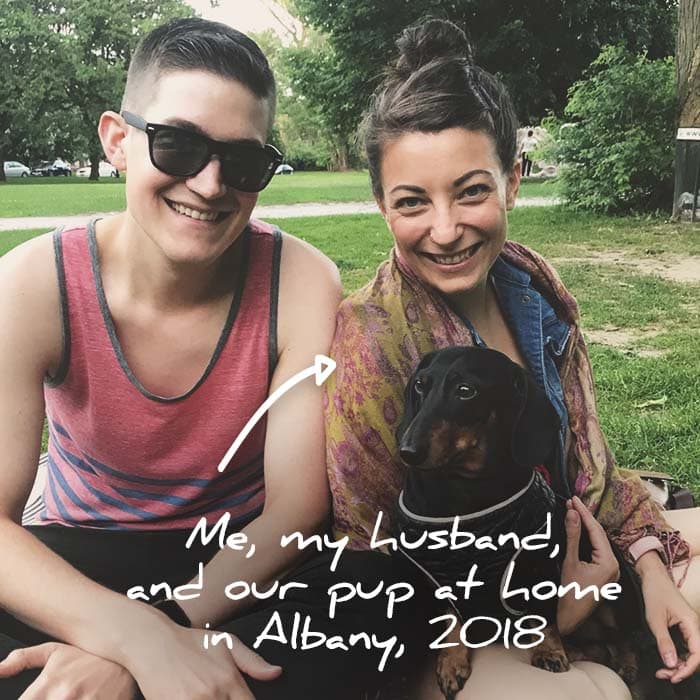 Alecia Eberhardt-Smith
SENIOR COMMUNICATIONS MANAGER
Alecia Eberhardt-Smith is a health communicator who has worked in the fertility space for 10 years. Prior to joining Legacy, she was the content and social media manager for Extend Fertility, building their brand voice and educational material from the ground up. Alecia has a writing degree from Emerson College.

In her role, she strategizes, writes, edits, and manages content creation across web and social platforms.

Jordana Finkelstein
SENIOR CLIENT EXPERIENCE MANAGER
Jordana Finkelstein is a customer centric, pizza loving New Yorker with over 10 years of client management experience in the healthcare industry.

Prior to joining Legacy, She worked at Extend Fertility, the country's first clinic to specialize in egg freezing. Jordana acted as a consultant, guiding and educating women on fertility preservation, ensuring a positive journey. In 2018, Jordana was an integral part of creating and launching Extend Fertility's IVF clinic by building out the patient journey and leading the patient experience team.

Jordana always had a passion for human connection and educating others. Her strengths and expertise will be used at Legacy to lead and help grow the Client Experience team.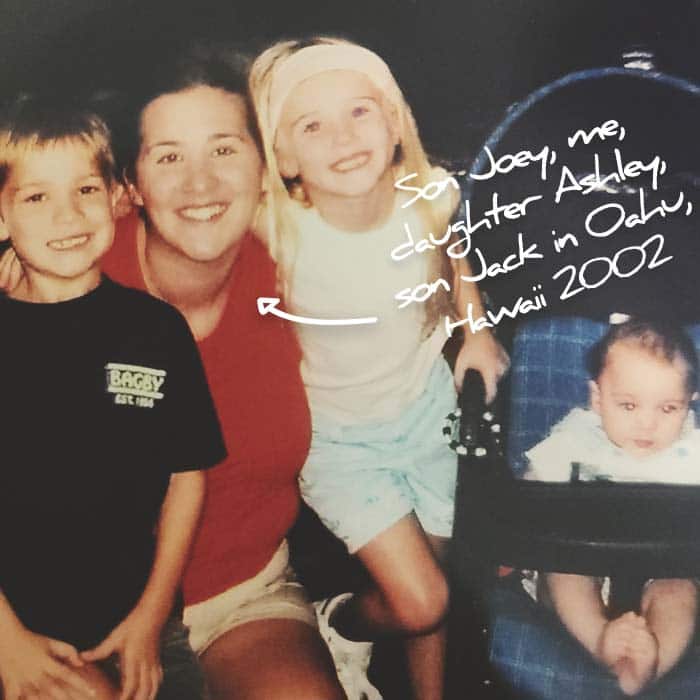 Stephanie Sabourin
SENIOR MANAGER OF CLINICAL SERVICES
As a nurse, Stephanie has a decade of experience as a specialist in men's health and male infertility and is certified in andrology. Most recently, she worked at Brigham and Women's Hospital in Boston, where she was instrumental in building the men's health department. In her role, she held training programs for doctors and staff across the nation, and specialized in penile implant surgeries and erectile dysfunction. She has been recognized by the Boston Globe for field excellence and by Jet Blue as a "Healthcare Hero."

Volunteer work is a big part of Stephanie's life. She is the past President and currently an active member of the charitable organization Easton Women of Today and also participates regularly in the Power of the Quilt Project supporting cancer patients. In her spare time, she enjoys travel, cooking, reading and music. Stephanie is also a current member of the American Society for Reproductive Medicine.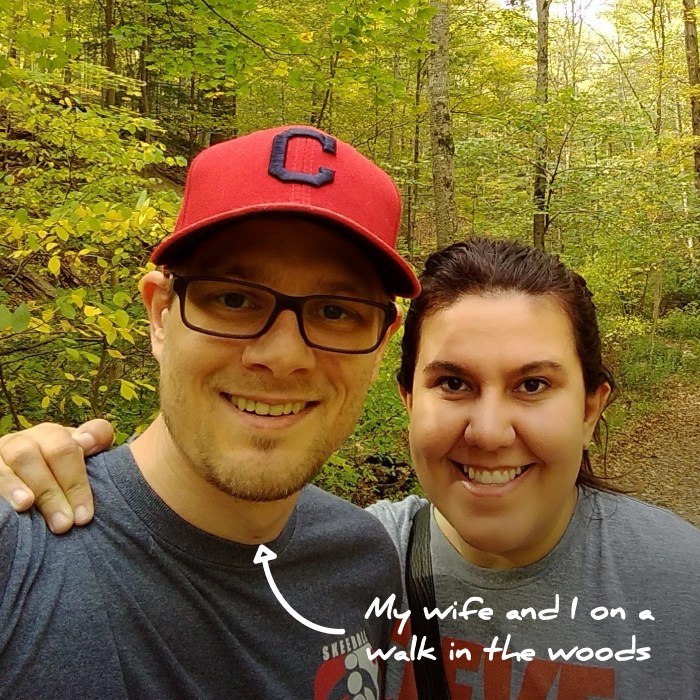 Jim Hayes
QUALITY MANAGER
Jim Hayes has 10+ years experience working with FDA regulated medical device quality systems and is an ASQ Certified Quality Engineer. Jim is passionate about establishing quality processes that add value without adding frustration.

Jim spends his free time playing guitar, walking the Cleveland Metroparks, reading, playing chess and loving life with his wife Ivana and dogs Bubbles and Reba.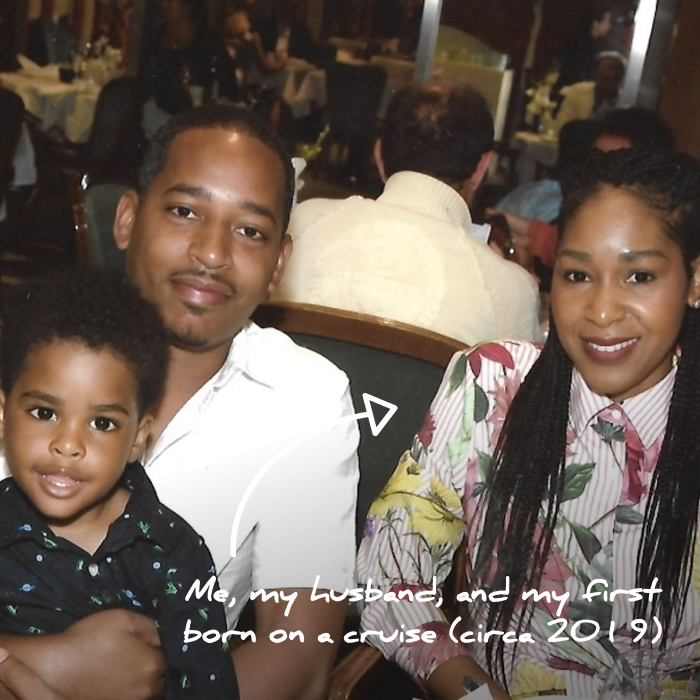 Unika Alexander
OPERATIONS R&D MANAGER
Unika Alexander has 12+ years of experience in male fertility and reproductive medicine. Unika is a licensed Clinical Laboratory Scientist with a Masters in Biomedical Science. Unika is a passionate problem solver and has worked to help laboratories meet quality expectations by leveraging her industry, regulatory and leadership skills.

Unika grew up in Saint Lucia, WI. Although she's been away for a while, her happy place is still staring out at the beach on a warm sunny day.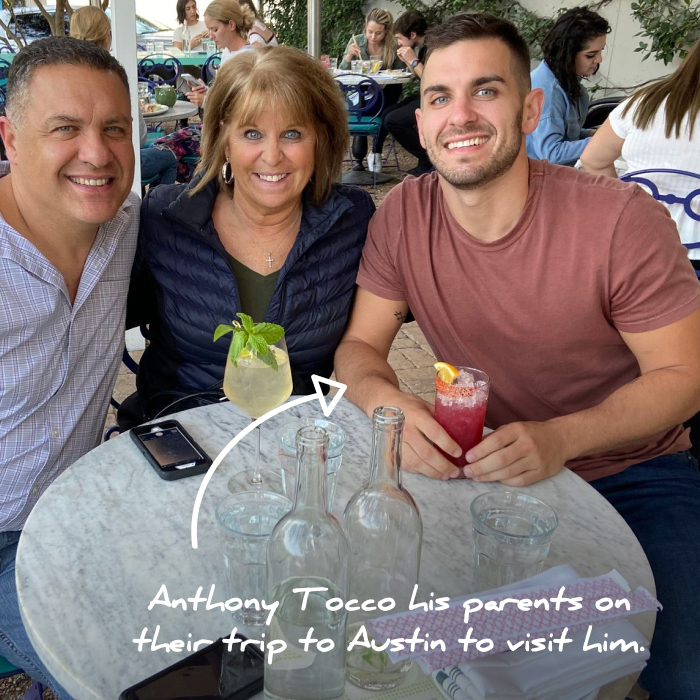 Anthony Tocco
OPERATIONS R&D MANAGER
Anthony has over 10 years experience in Supply Chain Management, holding positions in Material Planning, Logistics and Procurement.

A Detroit native, Anthony holds a Bachelors degree in Business from Central Michigan University and escaped the cold when he moved to Austin in 2019.

He is a certified nutrition coach who is passionate about health and fitness. In his free time, he enjoys watching sports and true crime, plays volleyball and pickleball, and loves to travel.

Andrew Ross
SENIOR PRODUCT ENGINEER
Andrew has worked as a software consultant team lead with multiple government agencies across the US after graduating from Emory University with a B.A. in Vocal Performance and a minor in Computer Science. He sees customer-driven design and collaborative technical/nontechnical development as integral to good software solutions. He is also a classically trained opera singer, amateur choir director, composer, and very mediocre pianist.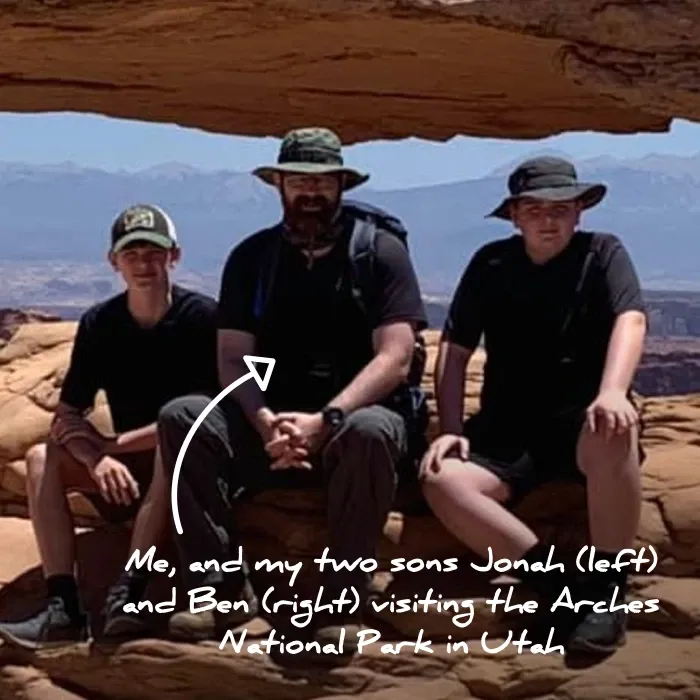 James Robbins
ENGINEERING LEAD
James is a software developer with 25 years experience managing both large and small teams. He has an MBA from Tennessee Technological University. He values team members and finds great satisfaction in mentoring others and watching them grow. He is a veteran of 3 previous start ups and really appreciates the dedication and creative freedom that they provide.

James grew up in middle Tennessee on a cattle farm and enjoys many outdoor activities like hiking, kayaking, and archery. He also spends time doing nerdy things with his family like gaming, 3D printing, welding, and CNC manufacturing.

Jaclyn Doyle
CLIENT EXPERIENCE SPECIALIST TEAM LEAD
Jaclyn Doyle is a native of Los Angeles who has worked in client services and operations for over 15 years. She has specialized in industries from corporate transportation and e-commerce, to logistics and healthcare. Combining her professional knowledge with her personal research and infertility experience, Jaclyn is deeply invested in providing a stellar client experience at Legacy.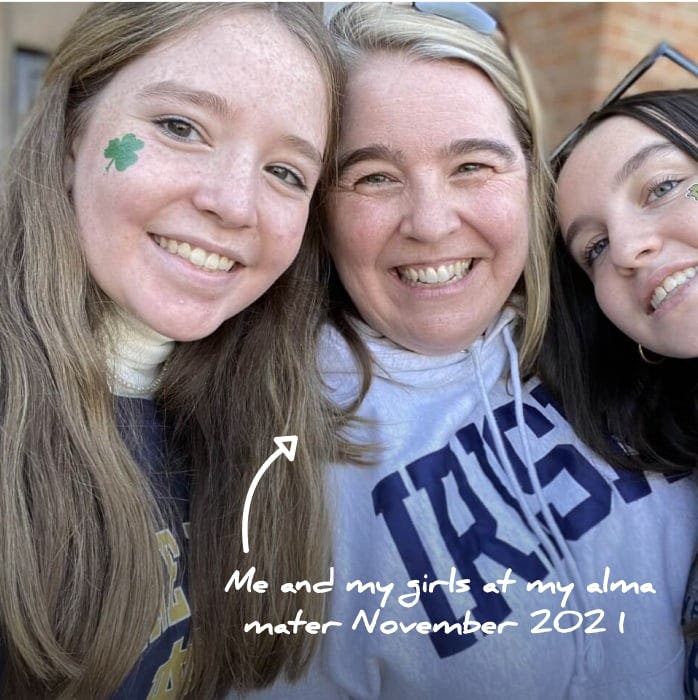 Dr. Jennifer O'Brien
MEDICAL BILLING SPECIALIST
Jennifer has been in healthcare for over 20 years. She co-owned a pediatric practice outside Philadelphia until last year when she decided to focus on Medical Billing exclusively. She hopes to work to get as much insurance coverage as possible for Legacy products. She enjoys spending as much time as possible with her two teenaged daughters and their new puppy.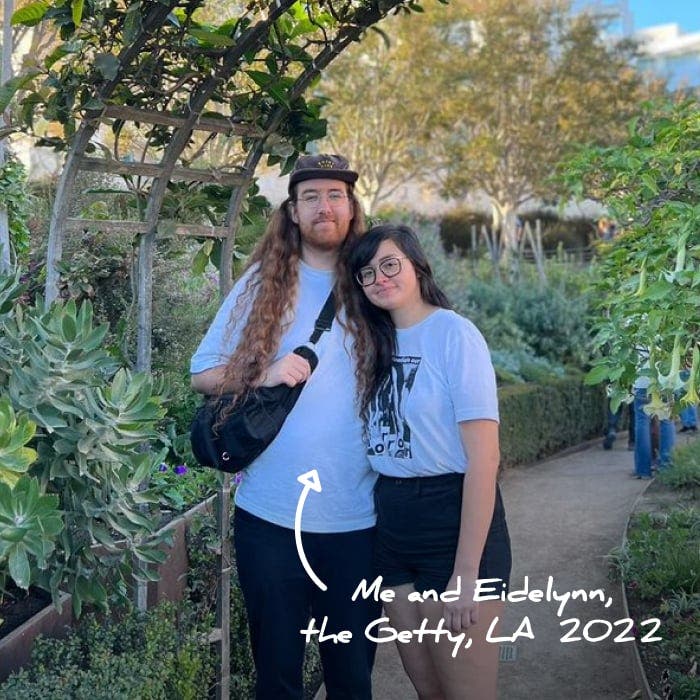 Mathieu Preston
PRODUCT DESIGNER
Mathieu is a designer who likes doing everything. He's worked in esports production, community building, marketing, messaging, and internal tools for a massive gaming developer. At Legacy, he uses his unique perspective to get things going – whatever it is.

When he's not busy trying to think about ways of doing things differently, he likes to pester everybody with the terrible, entirely no good unhinged content he finds around the internet.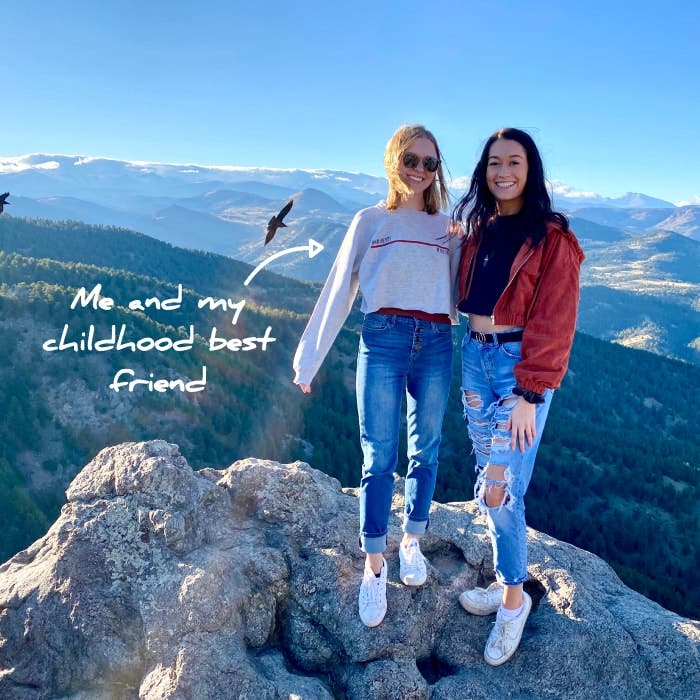 Theo Gagen
ASSOCIATE PRODUCT MANAGER
A Chicago native, Theo moved to Colorado in 2015 and has been there ever since. Her hobbies include camping, skiing, climbing, and crocheting. Her passion outside of work is animal welfare and adoption. A problem solver at heart and an avid solution seeker, she spends her time at Legacy working on project management.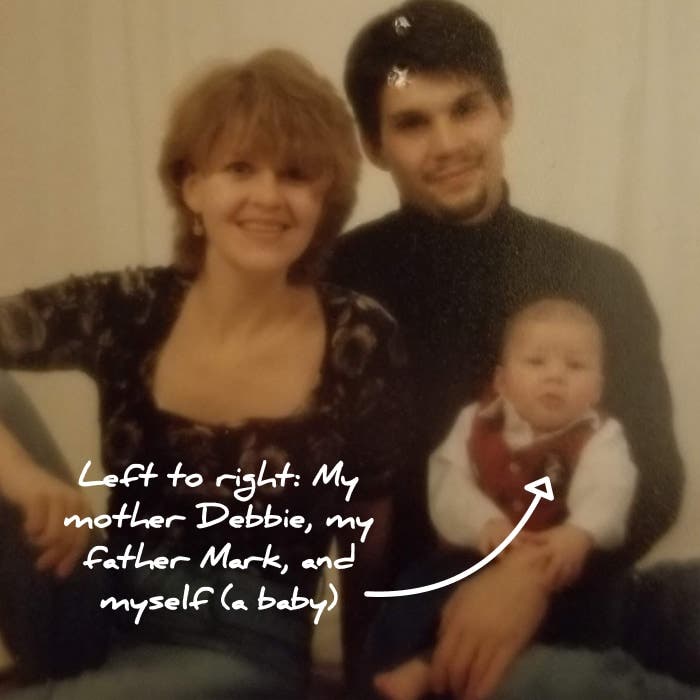 Max Miller
SOFTWARE ENGINEER
Max was born and raised in Exeter NH and received a B.S. in Physics from the University of New Hampshire where he spent most of his time not in class working at early/mid stage startups. After college Max moved to Brookline MA where he now resides. He enjoys working end-to-end on products and believes having a holistic view of the product development process is the best way to execute on great ideas.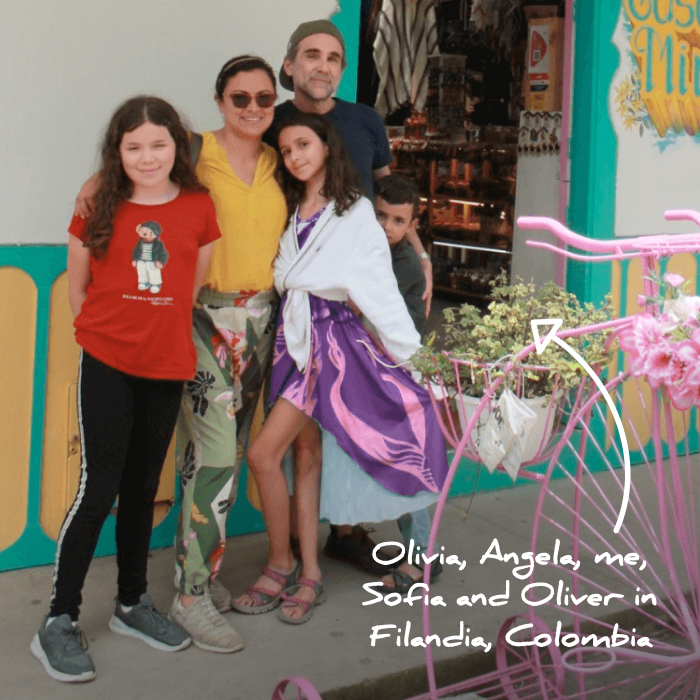 Daren Morreale
SOFTWARE ENGINEER
Daren was born and raised in NYC where he stayed until 2001. From there he's lived in Seattle, San Francisco, then back to Seattle, to New Hampshire and now lives on a farm in Colombia with his wife Angela and their three children, Sofia, Olivia and Oliver.

He graduated form the Maryland Institute College or Art with a BFA and spent the next 15+ years working as a graphic designer for many different companies including T-Mobile and Microsoft. After a brief detour into carpentry for a few years he found WordPress and started in web development.

He's pretty much 100% devoted to his family at this point but in his free time he gets on his bike and climb the hills around his farm – no easy rides around here. He hopes to get back to snowboarding one day but no snow in these mountains, so that will have to wait.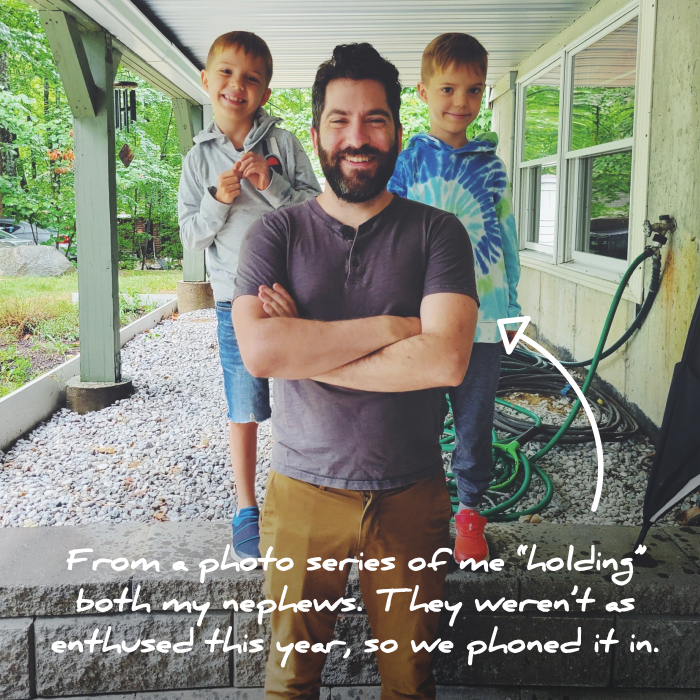 Alex Dyson
FRONT END ENGINEER
Alex is a web developer with a focus on front-end applications. He's worked at a number of early companies and enjoy the opportunity to build projects from the ground up.

He grew up north of Boston and moved to the city not long after college. These days, he's on the West Coast, in Portland, with his two dogs and enough board games to start a library. The sunny months are spent hiking, biking, and swimming. The rest of the time is spent building, traveling, and longing for the aforementioned sunny months.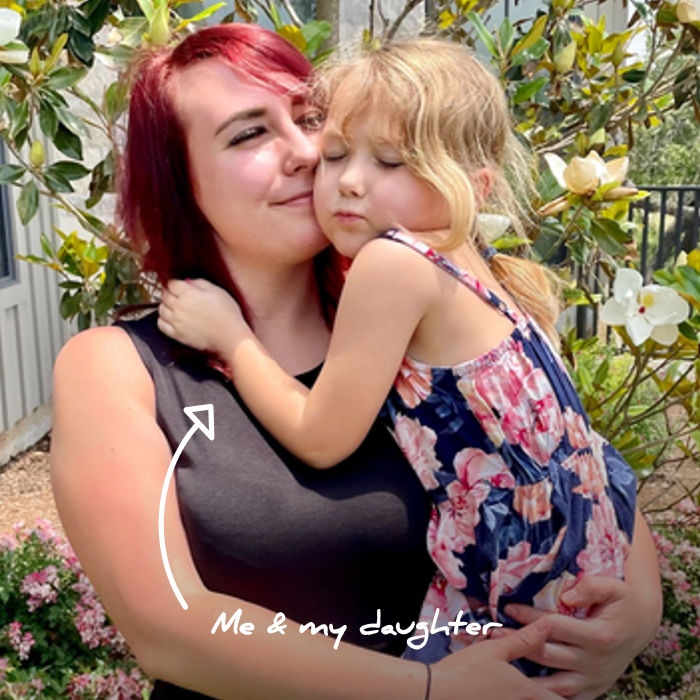 Kristina Burgess
GENERAL LABORATORY SUPERVISOR
Kristina Burgess is a San Antonio native, and shares her life with her daughter, Suzannah, who is her legacy. Suzannah is following in her mother's footsteps and is learning about the importance of cryogenics and laboratory sciences.

Kristina started off her laboratory science career with the Children's Hospital of San Antonio in 2019, but quickly knew she wanted to be on the side of family planning and cryogenics. She wanted to help individuals prosper, invest in their own futures and help families discover their capabilities.

Kristina joined Legacy in September 2020, and is committed to providing the most comprehensive and accurate lab testing for all clients for Legacy.

Outside of work, Kristina practices flag spinning, embroiders canvas art, hikes the various Texas state parks, and reads true crime novels.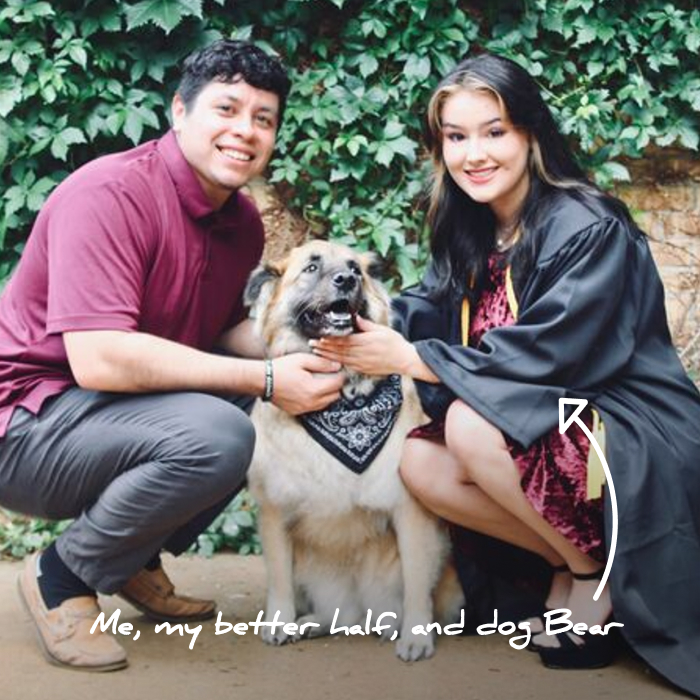 Brittany Volz
ANDROLOGIST LABORATORY TECHNICIAN
Brittany is a Texas A&M University graduate and holds a Bachelor's of Science degree in Biology with Magna Cum Laude distinction. Brittany has always had a passion for animal welfare and has volunteered and worked with wildlife rehabilitation, animal shelters, and veterinary clinics. Brittany has been a part of the Legacy Andrologist Technician team since May 2021.

If she is not cozying up with a good book or trying new foods, Brittany is most likely enjoying time with her 10 year old German Shepard mix, Bear.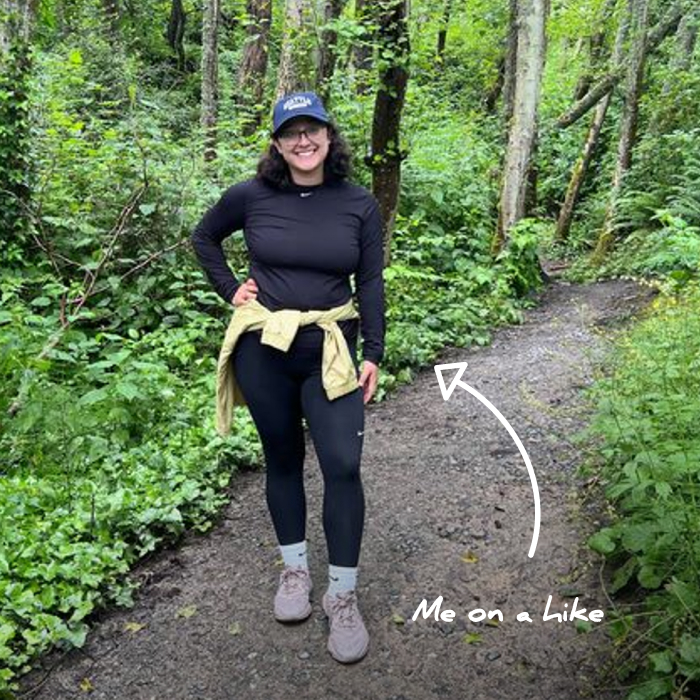 Tiffany Cardenas
ANDROLOGIST LABORATORY TECHNICIAN
Tiffany graduated from Schreiner University in 2020 with her Bachelors of Science in Cellular Biology with a minor in Business Management. She went on to start her career working as a Molecular Technologist for a Genomics Laboratory working first hand with Covid-19 samples. After finding her passion for laboratory work she came to Legacy in November of 2021. She is apart of our Andrologist team that processes, analyzes and cryopreserve your samples.

When she's not in the lab she enjoys playing golf, reading, watching documentaries, and spending time with her loved ones.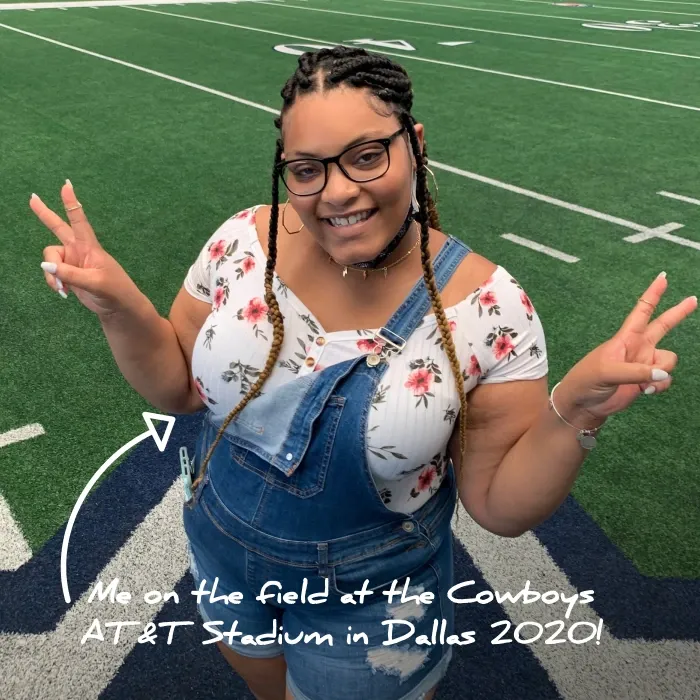 Alana Smith
LABORATORY TECHNOLOGIST
Alana Smith is a Michigan State University Alumna, as well as a Geisinger Commonwealth school of Medicine alumna; with her Bachelors of Science in Human biology and Masters of Science in Biomedical Sciences. Alana is the oldest in a family of five and grew up in the metro-Detroit area in the state of Michigan. In her free time you can find Alana binge-watching TV, reading, singing, writing, on TikTok, or at the movies. Alana also has a deep love and appreciation of anything Star Wars, DC, Marvel, or anything nerdy for that matter! Alana has been with Give Legacy as a Andrology lab technologist since October 2022.